Friends,
I wanted to share some of my favorite indie shops of this season. As we navigate this festive time of year filled with all the decorating, cooking, and hosting that the holidays encompass, many of us will also navigate the season of holiday shopping. And in navigating shopping lists I really like to see the go-to shops of other folks to help broaden my gift-giving potential. Hopefully, regardless of our gifting traditions, we find creative ways to support independent makers, local shops, and talented online artisans too.
So! Without further ado. Here's a list of my ten favorite independent shops this holiday season, in no particular order. (And, oh my gosh, this was SO hard to pick just 10. But here goes...)
1.
Counter Culture Pottery
has quickly stolen my heart. I found her work at the West Coast Craft fair in San Francisco this fall and she immediately became a favorite. She offers wonderful mugs, bowls, and these truly ingenious and awesome fermentation crocks. Handmade crocks for pickling? Count me in.
2.
Rachel T Robertson's
gorgeous fiber jewelry sends me over the moon. I cannot say enough good things about this woman and her inspired fiber work. I purchased one of these single strand necklaces at a recent fair and I wear it nearly every day. She's such a talent.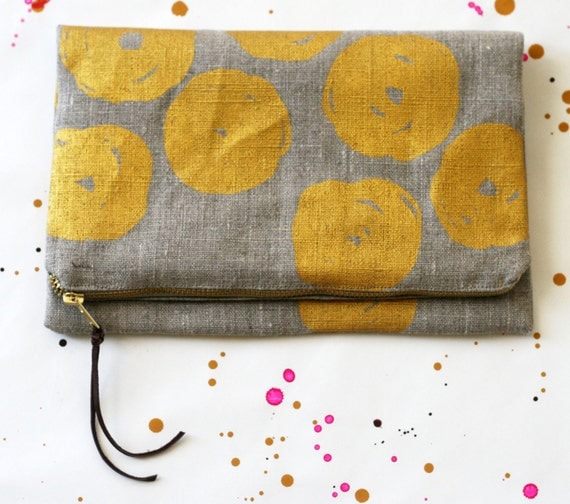 3.
Jen Hewett's
hand-printed linen bags, pouches, calendars and clutches are absolutely adorable. I have a pouch and a calendar and every time I see her work I just want more. Her original designs are hand-printed in her home studio and also sewn by Jen. I love her clutches. So much.
4.
Specks & Keepings
has an offering of beautiful things including the work of
Hillery Sproatt
. It's a really beautifully curated online shop that offers dresses, shoes, aprons, jewelry, home goods, and more. But it was the gorgeous soft sculpture work of owner, Hillery Sproatt, that led me to their site. Her toys and mobiles are simply stunning.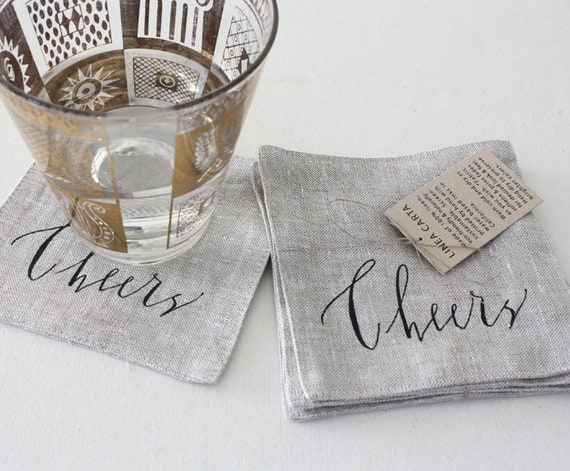 5.
Linea Carta
has ever-inspiring and adorable prints, illustrations, linens, and more. I fell for her work several years ago at a Renegade show in San Francisco and it just continues to inspire. I love these festive coasters along with, oh, a dozen other items on her site.
6.
Leah Duncan
creates beautiful illustrations, prints, linens, and my all-time favorite calendars. I have several of her prints and I am now officially a loyal customer of her yearly calendar. They are so beautiful. And I love the size. And they offer a way to enjoy 12 of her wonderful prints throughout the year. So good.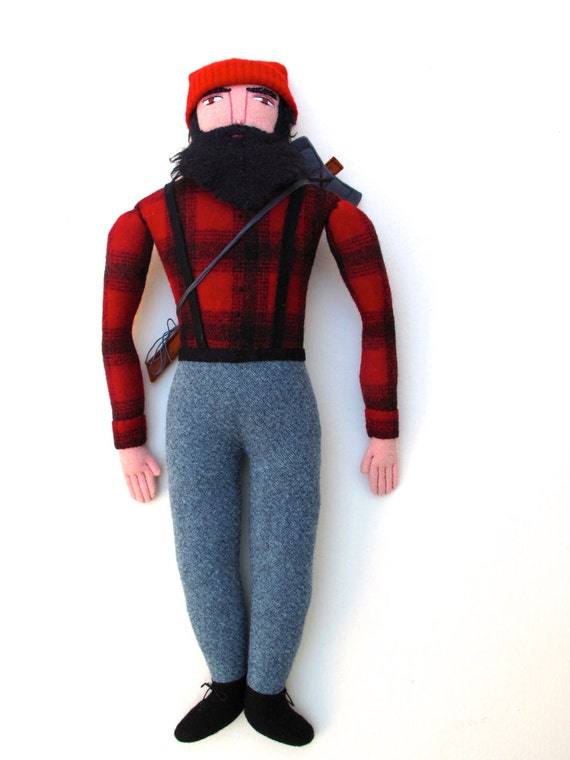 7.
Mimi Kirchner's
softie creations are amazing--the lumberjacks, tattooed ladies, and owls steal my heart. She's a recent find in my indie world and I can't get enough of her work. The details, the gestures, the fabrics, and the slightly cheeky approach just win me over. And the attention to detail and handmade craftsmanship are amazing. Tattooed ladies? Lumberjack men? I'm smitten.
8.
Bookhou's
work has stayed on my favorite list for several years now-- their bags, pouches, and scarves are simply stunning. I have several of their pouches and tea towels but my heart is currently set on this bag shown above. Waxed canvas bottom with leather straps and an original print on linen fabric. Swoon.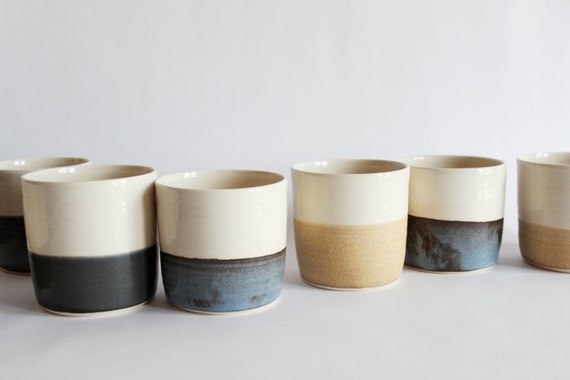 9.
Julia Paul Pottery
makes gorgeous mugs, plates, and bowls in simple elegant solids and two-tones. I love her color palette and her use of that earthy white. I love how she combines an earthiness with an elegance that makes for the most exquisite color combination. And simple. Which is always good. I want a kitchen filled with her creations.
10.
3191 Collections
have been so beautiful lately--their publications, the textile collections, and the lovely limited-edition work of Stephanie Congdon Barnes. Their blog and website has been an inspiration for years but their current Collections series is just plain awesome. Hint: If you want to get first dibs on limited goods then be sure to sign up for their newsletter.
Phew! That was hard.
Enjoy these gorgeous offerings by generous makers, artists, and crafters. Their goods make the world a happier, healthier, and more meaningful place. Of course, your local shops, galleries, and businesses will also have a lovely offering of handmade goods but there is something captivating about each of the artisans on this list. And supporting artists online is one of the great treasure troves of the Internet! Now, I hope you'll get a glass of eggnog and get shopping.
Happy holiday hunting, my friends.
xoxo,
k.